Custom medications for a variety of skin conditions
Not all conditions can be treated safely and effectively from commercially-available medications.  At Chemistry Rx, we work with dermatologists and skin care professionals to develop customized treatment options for each patient's unique needs.
We have extensive expertise in a variety of skin conditions, including but not limited to the following:
Our compounded medications are uniquely made for each patient's needs.  Based on the latest clinical trials, our pharmacists develop medications with the highest quality, FDA approved ingredients for general dermatology– including but not limited to:
5-FU / Salicylic Acid
Azelaic acid
Betamethasone valerate
Calcipotriene
Cantharidin
Ciclopirox
Cidofovir
Clobetasol proprionate
Coal tar
DPCP
Glycopyrrolate
Hydrocortisone
Hydroquinone
Ivermectin
Ketoconazole
Kojic acid
Lidocaine
Methoxsalen
Metronidazole
Monobenzone
Mupirocin
Niacinamide
Oxybutynin
Pramoxin HCl
Ruxolitinib
Sildenafil
Sodium Thiosulfate
Squaric Acid Dibutyl Ester
Tacrolimus
Tazarotene
Tofacitinib
Tranexamic acid
Tretinoin
Vitamin B12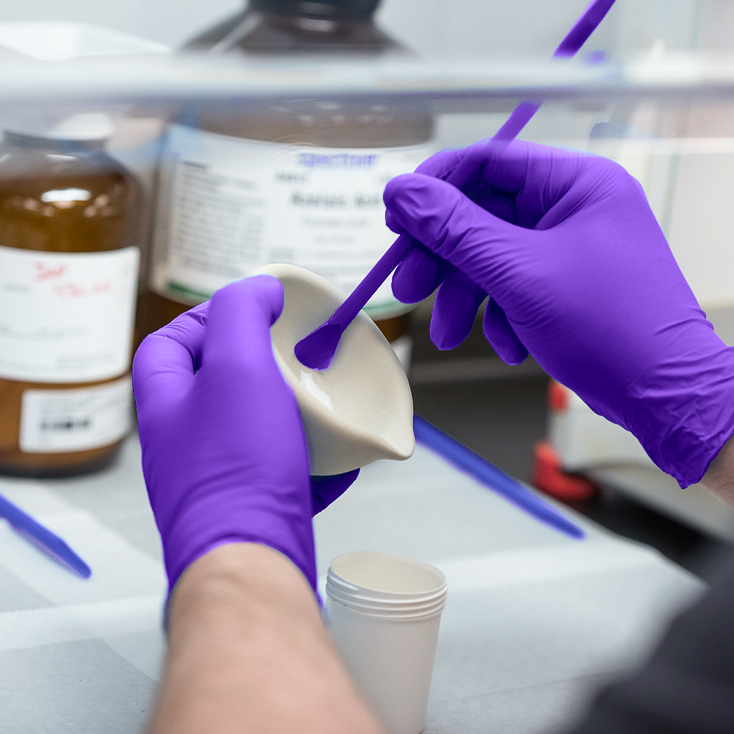 Request Our Formulations and Price List
MONDAY-FRIDAY
STORE PICK UP: 9am - 6pm
PHONE HOURS:  9am - 8pm
SATURDAY-SUNDAY
CLOSED
A prescription from a licensed practitioner is required for compounded medications.
The content and photographs on this website are copyrighted or licensed material and may not be downloaded for other than personal use. Retransmission, republication, reproduction or any other use of the content or photographs is prohibited.
Copyright 2022. Chemistry Rx Pharmacy